Custom Drapes and Curtain for Home & Business
The dimensions and design of your room should guide the design and selection of draperies and curtains. A professional designer can help you select an optimal combination of beauty and function, ensuring drapes, valances, cornices and hardware all work well together well. Today's advanced textiles offer increased energy efficiency, improved air quality and greater protection from harmful UV rays. Our drapes and curtain sales and installation team offers unique draperies of silk, cotton, linen, velvet, polyester and a number of advanced textiles. And our hardware solutions incorporate valances and cornices for a design and functionality combination that's sure to please.
Personalized Design
Working with a window covering expert makes selecting drapes and curtains that match your vision easy. A skilled industry pro ensures your design showcases the best features of each room, while reflecting your personal style and coordinating with existing window treatments. Choose fine fabrics such as linen, cotton and silk from designers like Kasmir Fabrics, Ado, RM Coco, Conso and more, and explore the differences rod pocket drapes, cornice boards or mounted valances can make in the bedroom, kitchen or dining room.
Improved Fabrics Offer Greater Benefits
Today's drape and curtain fabrics offer a wide range of benefits to both home and business. Advancements in textile technology such as Ado Smart Fabrics with BioProtect® offer protection against bacteria while removing pathogens that threaten air quality. Improved light filtering weaves allow greater flexibility in shading, and new higher-tech materials provide greater energy efficiency.
Expert Design & Installation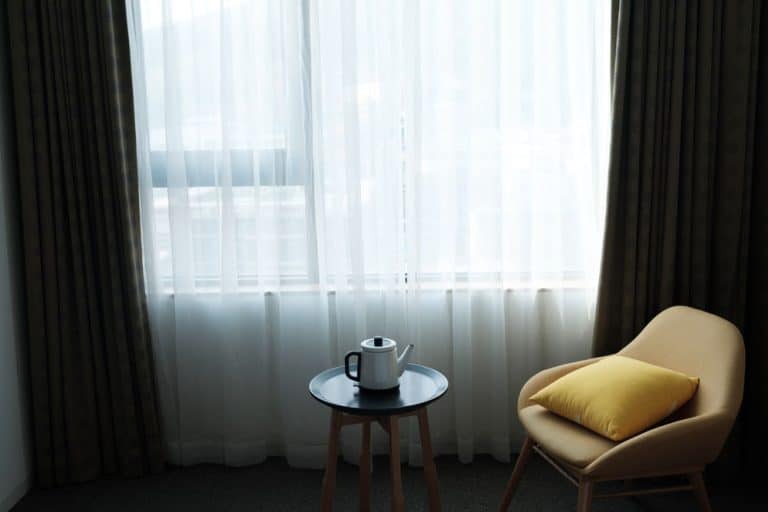 An integral part of expert drapes and curtain sales and installation is the hardware that pulls the look and function together. Experienced industry knowledge and adherence to good interior design principles is just as important as the fabrics chosen. From wood to wrought iron, specialty metal finishes to bamboo, resin and enamel, our design service ensures your window treatments are the perfect complement to the fabrics, furnishings and other unique featuires of your interior spaces. Our huge gallery of custom drapery hardware from well-known manufacturers such as Graber, Kirsh, Iron Art and Amore ensures the look you want with optimal performance and longevity.
Professional Drapes and Curtain Sales and Installation
Edwards Window Fashions is your top source of curtains, drapes, blinds and shades that deliver superior performance while enhancing the appearance of your home or business. Combining our decades of residential and commercial design and installation experience with our focus on high customer satisfaction and attractive pricing, we're a definite cut above. Contact us for a free design consultation and experience the Edwards Window fashions difference!
Custom Drapes and Curtain Sales and Installation in Bellingham, Burlington, Anacortes & all Whatcom, Skagit & San Juan Counties
Serving Bellingham, Burlington, Anacortes & all Whatcom, Skagit & San Juan Counties